Injections for the Practicing Optometrist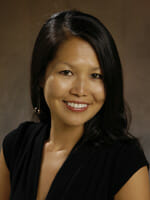 Speaker: Ivy C. Tuason, PhD, RN, FNP-BC

Date: Wednesday, May 8th, 2019

Western University of Health Sciences
701 E. Second Street
HEC building; 2nd floor recital hall
Pomona, CA 91766
View Map

RSVP by Midnight on Thursday, May 2nd, 2019
Thank you for your timely response!


Event is free for IEOS Members and WUCO preceptors!
For Non IEOS Members or Non WUCO preceptors fee is $45.00.
5:30 PM - 6:30 PM  Registration/Social hour 
6:30 PM - 7:00 PM  WUCO Awards Presentation
7:00 PM - 7:30 PM  IEOS Bussiness Meeting/Dinner 
7:30 PM - 9:00 PM  Lecture/Workshop



Sign up here via EventBrite!